This Week in Inspiration..
This week in inspiration is a little random… We have a really complete article on Jquery best practices from TVI Design. For those who don't know jQuery is a very popular javascript framework, very lightweight and feature-rich. You will only like this if you are a little nerdy of course… So in news for other kinds of people… 🙂
Video of one of the most genius DIY recreations I've seen in a long time, from Volpin Props in Atlanta. Who was also kind enough to share tips on how he achieved his final product. The detail in this is amazing, and he goes into everything from building circuitry to getting parts cast, chromed, and molded.
I thought I'd also share a link to Rebel 8, interjet home of Cali-Creative Mike Giant, and purveyor of fine and stylish goods. People bite this style like there is no tomorrow, but none compare. Giant is a technician.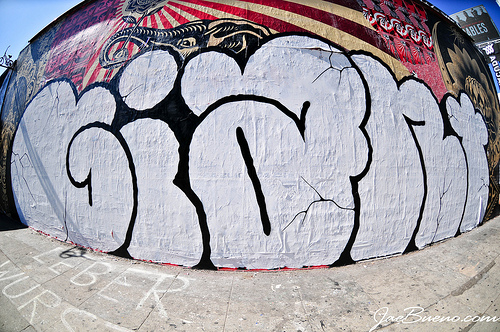 And speaking of things California, a friend of mine is traveling to Long Beach in August and it got me to thinking. Having been born there (full disclosure, I didn't actually grow up there, mostly spent summers there visiting family), I felt the need to share what little I know about spending quality time in the LBC.
What's missing on this list? Locals have got to know more about the city than me, and I know that LA has a lot to offer too… Holla at me,  or comment on this post, I'd love to learn more about the city I'm from!
Links:
Tags: Art, Giant, inspiration, Links, Long Beach CA, MOLAA