A Somber Month, This Month of April
April was pretty nostalgia-laden, remembering friends and family who have passed away and mourning a friend we lost way too soon, over an April weekend… (and in turn reminding me of others, loved and missed)
Devon was a drummer in indie band You Say Party We Say Die, all friends that grew up in Abbotsford, British Columbia. Devon lived life to the hilt, he would keep you up until all hours whether you liked it or not, and you'd have a good time (so long as you didn't close your eyes).
When I was a freshman student at the University of the Fraser Valley we were room-mates. Devon gave me a gig once drawing a graphic for one of his bands, a band called Blue Collar Bullets. He always did what he loved, and anything he had going on on the side was really geared towards making it easier for him to do more of what he loved, which was making music with his friends.
Take it as a not so subtle hint that,  death does come ripping.. So tell people you love them if it hasn't been said, talk to your family and keep your friends close. And do what you love, or learn to love what your doing. It can all change in a second, in all its horrible beauty.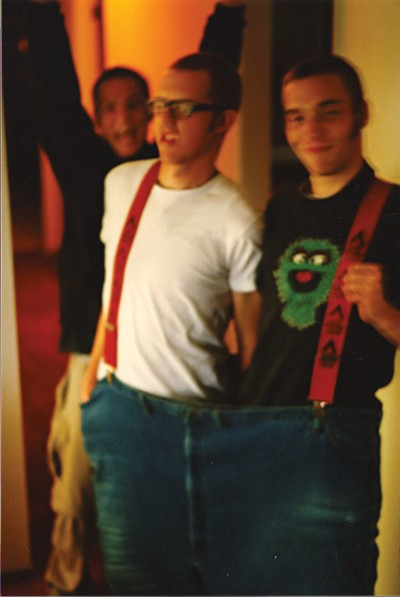 Some Links…
Devon Clifford's Obituary, a great tribute – Apr 19, 2010 Vancouver Sun
Also lost in the month of April, legendary MC GURU from GangStarr, one of a handful of the reasons I found to love hip-hop music… Keith GURU Elam R.I.P. –  New York Time Obit.
And if you can, please take a moment to donate to the American Cancer Society – In Loving Memory of Kathy Gwen Hahn
Tags: American Cancer Society, Canada, Devon Clifford, inspiration, Links, music, Vancouver, YSPWSD!